The Noble Justice Marine Crew
General Info
Secured through a commission, the Noble Justice crew of the Marine Corps has recently come into view as one of the rising powers of the Navy! Its crew, wielding a virtuous creed and unyielding wish to serve the people of the world as nobly as possible, its commanding officer, Commodore Anton La'Croix, is determined to rid the world of all manners of corruption and criminal activity!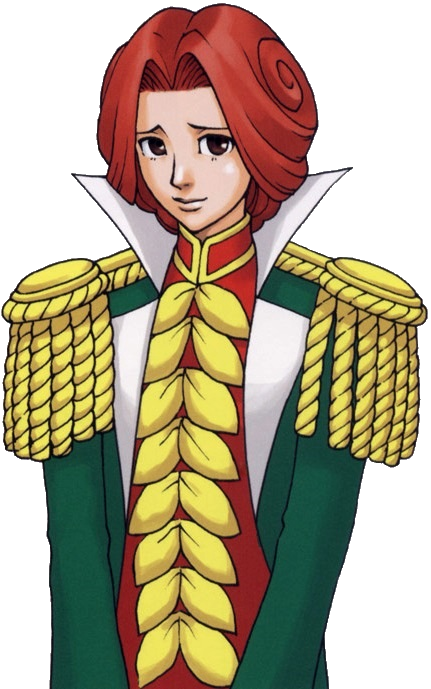 Crew Captain:
Anton La'Croix
World Position:
Commodore
Application:
Attennnntion!
Update Sheet:
Officer on Deck
Tier:
II
Reputation:
1,525,000
A gentle, kindhearted marine unlike the majority of those you find within the Marine Corps. Anton has only recently been commissioned as a ranking officer, due all the prilieges that entails, including a vessel and crew. While many may look upon him as someone ill-placed for such a high rank within the Navy, Anton is determined to prove that the Navy should be saviors and not destroyers -- can he hope to equip his entire crew with that mentality, though?
Crew First Mate:
Raga D. Ridgeback
World Position:
Commander
Application:
Attennnntion!
Update Sheet:
Officer on Deck
Tier:
III
Reputation:
785,000
There are very many words that could and would describe the person that is known as Raja D. Ridgeback: virtuous, a man of justice, honourable; only, none of these words describe Raja the Devilheart. The face behind the wall of lies, deceit and subterfuge is one of mercilessness, unrivaled cruelty and a black and white view of the entire world. A secret agent of the World Government organization, Cipher Pol, Raja has been placed within the navy, fooling even his commanding officer into believing him the most unconquerably righteous man that belongs on a ship called The Noble Justice. When will he reveal himself to be anything but... wait and see.
Crew Second Mate:
Celia Stanson [NPC]
Ship Occupation:
Navigator
World Position:
Commander
Application:
Attennnntion!
Update Sheet:
N/A
Tier:
II
Reputation:
N/A
Celia has proven herself to be a steadfast and loyal ally, sticking with her comrades through thick and thin and genuinely cares about them, even if their quirks annoy her. While she's gun ho about bringing justice to the world, she can be flexible, and can accept other people's points of view if they make sense to her. However, she will not tolerate cruelty and injustice, nor having to sit by as it happens. She will give everything she can to ensure that justice is done and that the innocent are protected.
Crew Member:
Derous
Ship Occupation:
Scientist
World Position:
Ensign
Application:
Attennnntion!
Update Sheet:
About Face, Soldier
Tier:
III
Reputation:
1,070,001
--------
Ship:

Name:

The Noble Justice

Tier:

2

Capacity Limit:

30

Type:

On Water

Nav. or Shipwright Req. Yes

Artillery Limit:

N/A

Upgradable:

Yes

Description:

Spoiler:

A rather large and impressive Galleon, sporting three masts (fore, main and mizzen),  and primarily a dark green with red trim. The sails all bare the symbol of the marines. The ship was formally a cruise liner refitted for military service, and contains numerous rooms, including several private rooms for higher ranking members of the crew, group sleeping quarters for the seamen (though divided between male and female), and a galley for eating. A number of these rooms are empty, having yet to be assigned to anyone or any purpose as of yet.

Speed:

21 knots

Artillery:

N/A

Kairoseki:

N/A

Den Den Mushi

N/A

Domesticated

Yes

Link to Purchase or Creation: Here
Top Three Ranking Grunts
Grunt Name:
Victoire Dubois
Grunt Occupation:
Gunner
Grunt Sex:
Male
Grunt Age:
32
Grunt Tier:
0
Grunt Description:
A gentleman if you've ever seen one. Victoire is the epitome of grace and elegance. He has been with Commodore La'Croix since his early days in the Navy and will stick by him. It is well known that he is upset by his passing over for a commanding position on the ship by the mysterious arrival of Commander Ridgeback, but such mutinous talk would never be uttered from his mouth directly. He is clever, sharp and above all else cautious.
Grunt Name:
Ricksure Donaldson
Grunt Occupation:
Shipwright
Grunt Sex:
Male
Grunt Age:
45
Grunt Tier:
0
Grunt Description:
A burly, but kindhearted man, Cpt. Rickshaw was a man looking for a way  to pull himself up by his bootstraps and he did. He's gentle and caring and an excellent shipwright. While he's not ranked very highly for someone his age, he is content with his position and happy to serve until he can't anymore.
Grunt Name:
Dr. Stanson McGonagall
Grunt Occupation:
Physician
Grunt Age:
34
Grunt Tier:
0
Grunt Description:
The good doctor, despite his personality quirks and lecherous ways, is a fine addition to any crew across the blue. Mostly skilled in herbal and non-traditional methods of medicine, he was rumored to have a saved a whole pirate ship who'd were on the verge of succumbing to scurvy on the open sea.
*Seven Remaining Grunts
IC Engagement/Hiring:
World Position Approval