Task Name:
Mistakes were Made.
Tier:
2
NPC or PC:
Event [NPC] [Player Controlled]
Location:
Yotsuba Island
Crew, Team, or Personal:
Team (Kyoto and James)
Description:
Upon investigating the waters of West Blue, Kyoto comes across a group of pirates on the shore of Yotsuba Island. Due to them hearing about the marines sweeping the blues, they have decided to destroy one of their strongholds. But, Kyoto with the help of a man named James and the marines of Yotsuba Island. They overcome the pirates, killing some and questioning the other that are still alive. Upon interrogating them the marines of Yotsuba Island find out that beyond the blues powers are rising, powers that would surely cause hell.
For the Description:Only use the description for your affiliation!
Marines/Marine Affiliated
For marines. You are investigating the current blue or area that you are within for pirates/suspicious people that are attempting to rise up with a platoon of your peers. However during this experience. You come across a crew of pirates that belong to a certain crew, consisting of mostly fishman oddly. Through the defeat and interrogation of them. You find out that certain powers outside of the blues both marine and pirate are taking action now, and that shit's about to get real.
This task must be done with at least two people, and at maximum can include four.Treasure Roll or bonuses may be awarded at the end of the task depending on execution.[Depending on execution I mean if you wrote some ass then you get some ass.Enemy Details:
25 T0 Grunts, 15 T1 Grunts, 5 T2 Pirates
Boss:
Yes
Boss Name:
Davy Jones
Tier:
3
Description:
Davy Jones is a fishman that leads a group of pirates consisting of mostly other fishman. He is 7'5" tall and has tentacles coming from below his lower lip, the tentacles of a squid. This was due to him being born as a Squid Fishman. He skin is green and slimey. His hands are that of a crabs as well as his legs but no one knows why. He uses both forms of Fishman Karate.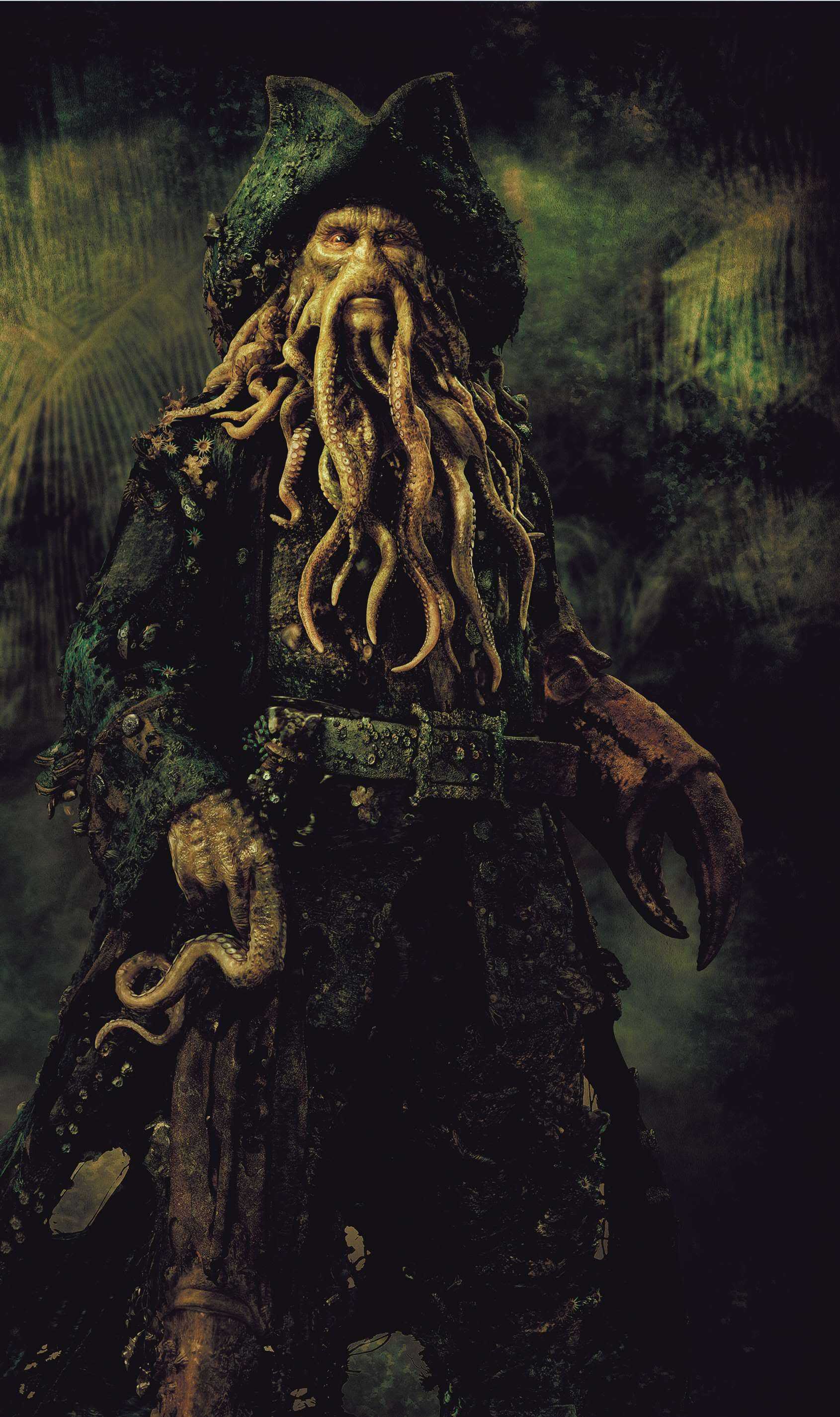 Devil Fruit:
No
Haki Aura:
Yes (Pugilist) D 
Equipment:
4 Ft Long Sword 
Iron Brass Knuckles
Flintlock Pistol
Specs:
Hand to Hand- 4
Melee Weaponry- 1
Marksmanship- 2