Island Description:
Apunga is an island free of any permanent home but floats from place to place in the New World. Really, it is just a large conglomerate of ships fitted together. Although it can move, it is not meant for mobility at all. Instead it is built for stability and indurance, so that it may withstand anything that the freakish weather of the Grandline may throw at it. The majority of it's supplies comes from trade with other islands, importing in food and materials to keep it's ever expanding population alive. Nothing is ever wasted on Apunga, old wrecks are recovered and only the most rotten wood and warped steel is thrown away. There is no doubt that Apunga is a marvel of modern day shipwright ability and a model of human resilience.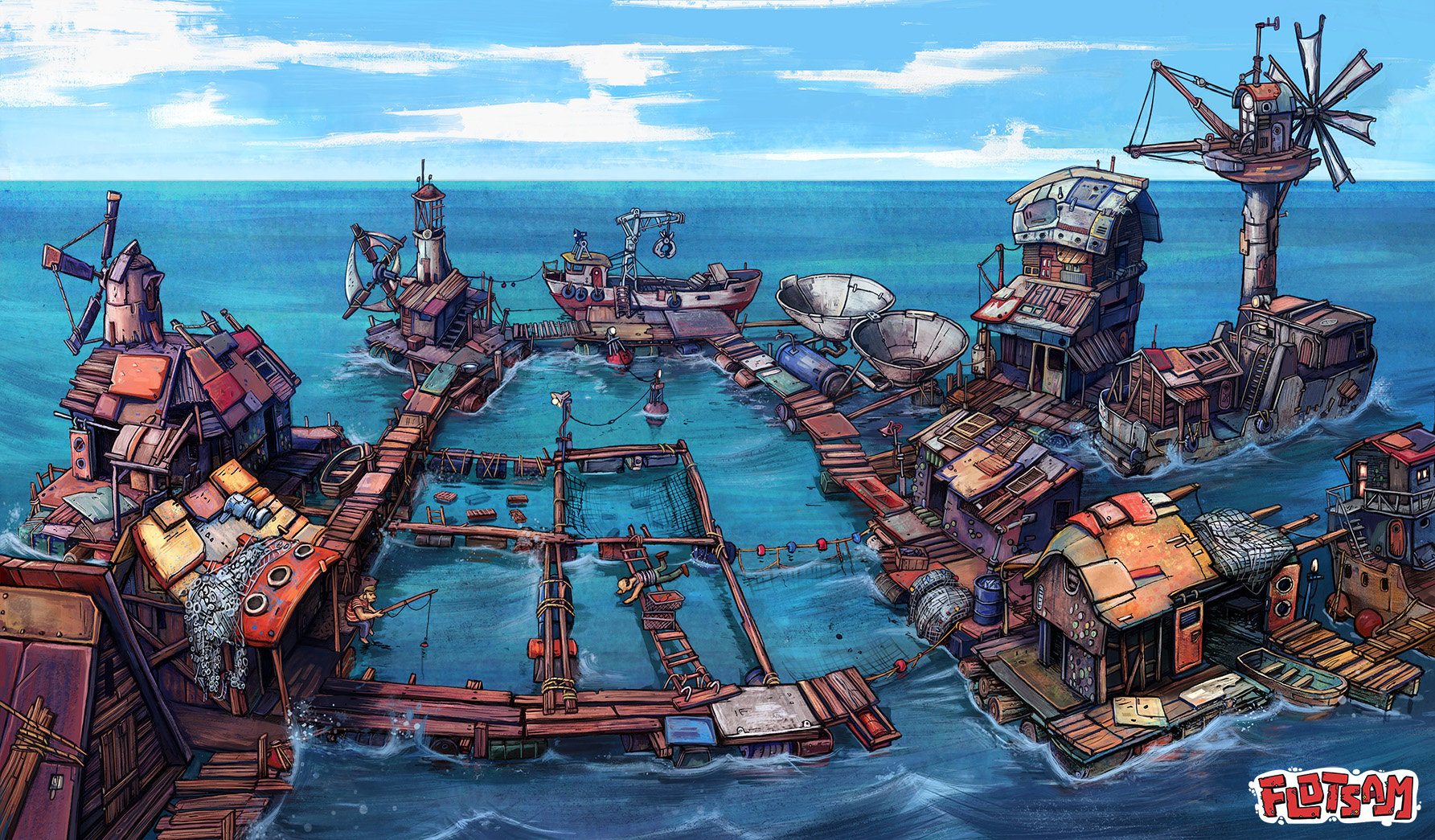 The beginning of Apunga started with the old head of naval engineering for the marines, a man by the name of Max Daffodil, grandfather of Fiona. During his work with the marines, he developed most modern day battleship designs. When it came for his retirement, he could not face dry land again. Instead, he began a project on a large ship meant for longterm stay at sea, that could house all of his extended family. That ship was called 'The Apunga'. An old friend of his reached out and contacted him. Soon enough he had joined the Daffodil family at sea with his own family. Over time, Max welcomed people to join him, bringing with them resources and expertise, and the Apunga slowly grew from one ship to a massive floating island. The original Apunga lies at the centre of the island, having been built on top of until it was a massive ship, it acts as a central hub for leaders and officials.
Nowadays, the Apunga is used as a trading hub for pretty much all factions anonymously. As a common saying goes, "All things wash up in Apunga", so if you are after something that can't be found anywhere else, there's probably someone on the raft that will know how to get it. It's population has grown to staggering numbers and is now recognised as an Island itself by the World Government. Somehow, along the way, Apunga gained a magnetic pull of it's own. Lead by a council of veteran shipwrights and navigators, the culture upon the Apunga is all about practicality and planning for the future. A military police upholds the will of the council. Any small problem will have an affect on everyone due to being connected and the close proximity. Those who cause problems for Apunga end up having their ship cut free and are banished from living there. There's no room for mistakes or second chances when a huge population such as this one relies on something so easily threatened by the elements of the Grandline.
Species:
Seagulls and whatever aquatic life is in the area.
Influence:
Weakly marines
Status:
Unclaimed
Log Pose Point Requirement:
19
Population:
5
Housing:
3
Army:
3
Weaponry:
5
Technology:
2