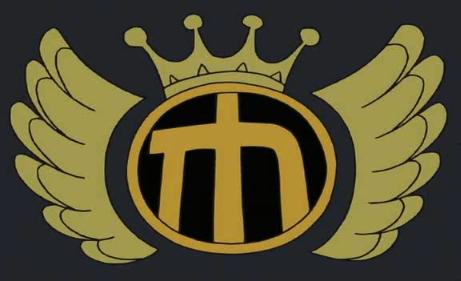 Name:
Queen's Men [ Previously Branch 96]
Captain:
 Zed J. Maxewell
First Mate:
Derous
Crew Tier:
 3
Allegiance:
Marine
Alliances:
Nah
Crew Occupation:
Bounty Hunters
- These crews are allowed to have basic IC knowledge of anyone who has a Bounty/Reputation greater than their own as long as it is great than 1,000,000. This solely includes what they look like, their occupation, and the crew they belong to if any. 10% bonus to beli rewards when turning in bounties.
Description:
The Queen's Men are a group of Marines that don't act like a normal branch, but rather more like bounty hunters. Granted special permission to take care of those criminals not wanted alive but dead, and turning their corpses in to the World Government, rarely do they turn in prisoners alive. Primarily they go after Revolutionaries. But they are, at times, told to target certain individuals within the world, such a pirates and rouge Marines. This group of Marines are not the best. Not in the sense of completing tasks, and fulfilling their duty. No, they are ruthless and their actions at times are too brutal. Currently they are active within the Blues but they are, ultimately, to relocate to Impel Down and become apart of that prison. But working their is in the distance future as many things need to be done in the Blues.
Bounty:
None
Crew Ships:
Ship:

Name:

Queen Anne's Revenge

Tier:

4

Capacity Limit:

50

Type:

On Water

Nav. or Shipwright Req.

Yes

Artillery Limit:

25

Upgradable:

No

Description:

Queen Anne's Revenge is a large galleon styled ship. It comes with seven blood red sails and while the are hole filled, they allow the ship to move as any other ship would, perhaps it's the spirit of the vessel itself. More importantly however is the spooky appearance of the ship as it is said to cast a curse on the eyes of those who look upon it. Some say when sailing by, especially at night, it seems as if ghost inhabit the deck of the ship and dead bodies suspended by rope can be seen, swaying from the top of the masts where they bridge out. While this is merely aesthetic and has no IC battle use nor can it be used in an OOC manner to an advantage, the illusion breaks as soon as and as long as one is on the ship. The whole exterior is illuminated by crackling lanterns that harbor bright orange flames, that can be seen from a ways away.

While the exterior is rather ghastly and haunts people's memories, the interior is rather lavish, a sort of breath of fresh air. It comes with basic sleeping quarters for 50, the Captain and First Mate having unique living quarters detailed to their liking. The living quarters occupy a portion of the back of the ship, while the remainder of the back, specifically the top half is a kitchen and room for eating. While it can't fit 50 people, it can manage at least 20. The last feature it comes with are two empty rooms that can be equipped to the owners liking, free of charge.

Speed:

28 knots

Artillery:

5 cannons on each side.

Kairoseki:

No

Den Den Mushi

No

Domesticated

No

Link to Purchase or Creation:

Event Reward
Crew NPCs:
40 Grunts:

-

Waiting on purchase approval for this