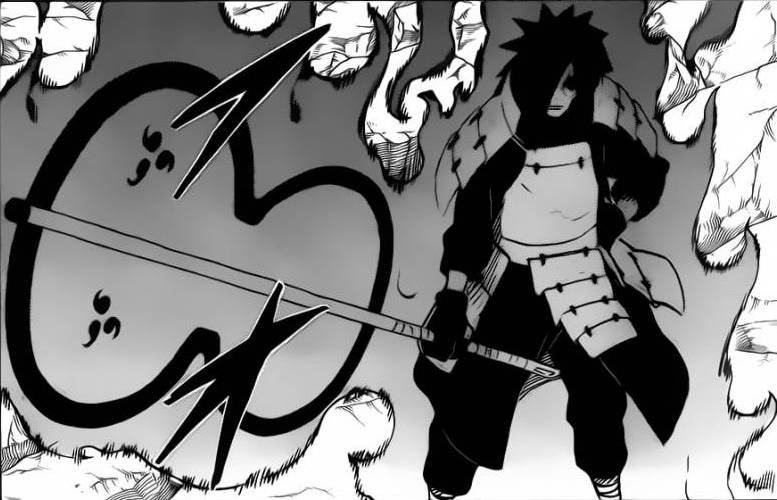 Equipment Name:
Gunbai - Sorcery Clima-Tact
Equipment Type:
Weapon | Clima-Tact | War Fan
Strength Requirement:
2
Equipment Description:
To start, the weapon is a large Gunbai which is a war-fan. The handle of the Gunbai is cloth wrapped iron and about a foot and a half long. The fan section itself is roughly four feet long and is shaped like an "8" with the handle being a rod that runs through the whole fan. While the rim of the Gunbai is titanium, the inside is softer fan like material allowing the fan to actually catch a draft and execute wind based attacks.
This Gunbai doubles as a Sorcery Clima-Tact. As a Sorcery Clima-Tact is has access to much more powerful Art of Weather Techniques.
Additional Features:



- The ability to utilize the Art of Weather fighting style without having to break the Clima-Tact sections apart.

-The incorporation of pyrobloin (see link) that allows the user to create **Island Clouds**.

-It can also utilize the **Gust Sword** technique that further enhances the wind based abilities of the Gunbai. As a result all wind skills can have their ranges increased by 8m by paying +15% stamina of the Skill it is used with.

Lastly, as a masterfully crafted Sorcery Clima-Tact all skills that require a certain number of post for preparation can be casted requiring 1 less post of preparation.

Attachments: (Link to the registered attachments that are attached to the weapon or a spoiler with their filled out template.)
Curse or Devil Fruit: (If it's eaten a Devil Fruit, which one? If it has a Curse write out it's effects.)
Materials:


Gunbai Rim - Titanium (500,000 Beli)

Sorcery Clima-Tact - Titanium (25,000,000 Beli)

Gunbai Fan - Psuedo Tatami as durable as Steel (Priced)

Units per Slot:
1
Upgrade Points:
3


Last edited by Magnus Dayne on Sat Jul 01, 2017 11:42 pm; edited 1 time in total