Equipment Name:
Adamas Omnitone
Equipment Type:
Weapon
Strength Req.:
3
Equipment Description:
 The weapon is always is changing color based on
its
mood and surroundings vibrations. When not being affected by sound it is a translucent silver. It has been given a white leather strap around its shaft. From axe to hammer 3.3in Shaft to weapon head  7in. Tiny pores cover the head though you would have to be small like a dwarf to see it. These pores cause an unmistakably distinct texture.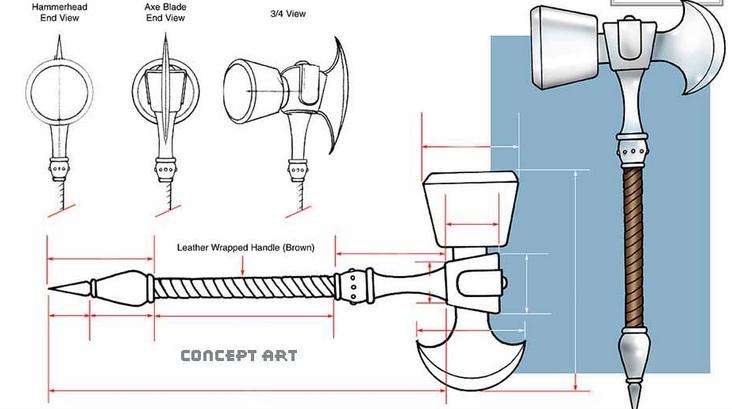 Attachments:
(Link to the registered attachments that are attached to the weapon or a spoiler with their filled out template.)
Curse:
Adamas
is so easy to understand. It absorb kinetic energy that apposes it. However it will not will not rob its own attacks of energy. In other words if the user hit someone with hammer it will hurt like normal. However if it blocks an attack then that attack is robbed of energy. If the apposing attack is not one that is physical, lets say a fire blast then the aoe is too much for
Adamas
to handle on its own without some sort of technique. In which case only the fire that comes in contact with the weapon will actually be absorbed.
This stored energy can be used to up the tier of its next attack.
Drawback Wielding this weapon while energy is absorbed lower perception
Materials:
Silver Titanium alloy(custom design)
Units per Slot:
1


Last edited by yakaryu on Sun Sep 10, 2017 3:01 pm; edited 7 times in total