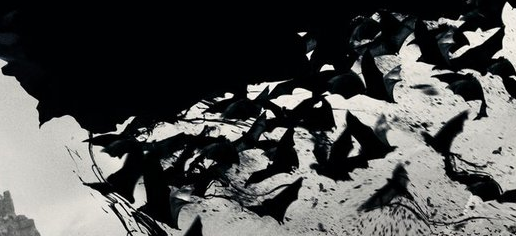 EDWARD TEACH
HIGH SEAS NAVY
Guns. The strong sensation of the various different smell(s) overwhelmed the battlefield. The landing for the young marine grunts was not soft by any means. Poison of the dangerous trees erode the ships hull as the military began to unload on the island. Clearing whatever was in front and in behind. An old radio at the center of the ships poopdeck playing Jefferson Airplane. Of course, Spook acted the part and would combat any enemy he encountered during the landing of the crew.

It was bloody, half of the forces that were sent out by the marines were injured/ incapacitated and unable to proceed fighting. Spook luckily was still healthy and uninjured. The ship finally being stopped by the sandbank which made the other navy militants start their siege on the island Gaia. Spook followed up and assisted them as they were sent out in different squadrons. Each had their own specialty, long range combat, short range and some other types that would involve scouting ahead and setting up a defense post. The stench of flammable gas and burning down trees was covering the front part of the island. The island was huge, insanely- huge. At least, that was said by the scouts. 'The size of the blues, all together in one island'.

Was claimed. Spook being skeptical of this, seeing as he's never been beyond the blues. While conquering this island, Spook had plans of his own. He already knew that the marine force that was dispatched had 0% of conquering the island, so why not make it beneficial for him even though the ' grander ' mission of the navy will fail anyway. He knew of a revolutionary scout post in the sector of this island, it's where he wanted to move towards. He suggested that the assault group he was in would split up to scout ahead and flank the further parts of the island and they agreed. So that is what they do, Spook diverted into a stray path towards the outpost which he heard of when a few other marines were spreading rumors on the boat. With his trusted spear at his side he began hunting the area that was mentioned. As night fell the marines withdrew their forces on the part of the island and went back to the sandbank where the ship and camp was. They were setting up patrols for the night, Spook volunteered of course because he wanted to scout the area some more.


Last edited by Maarschalk on Mon May 23, 2016 5:14 pm; edited 5 times in total (Reason for editing : template issues)