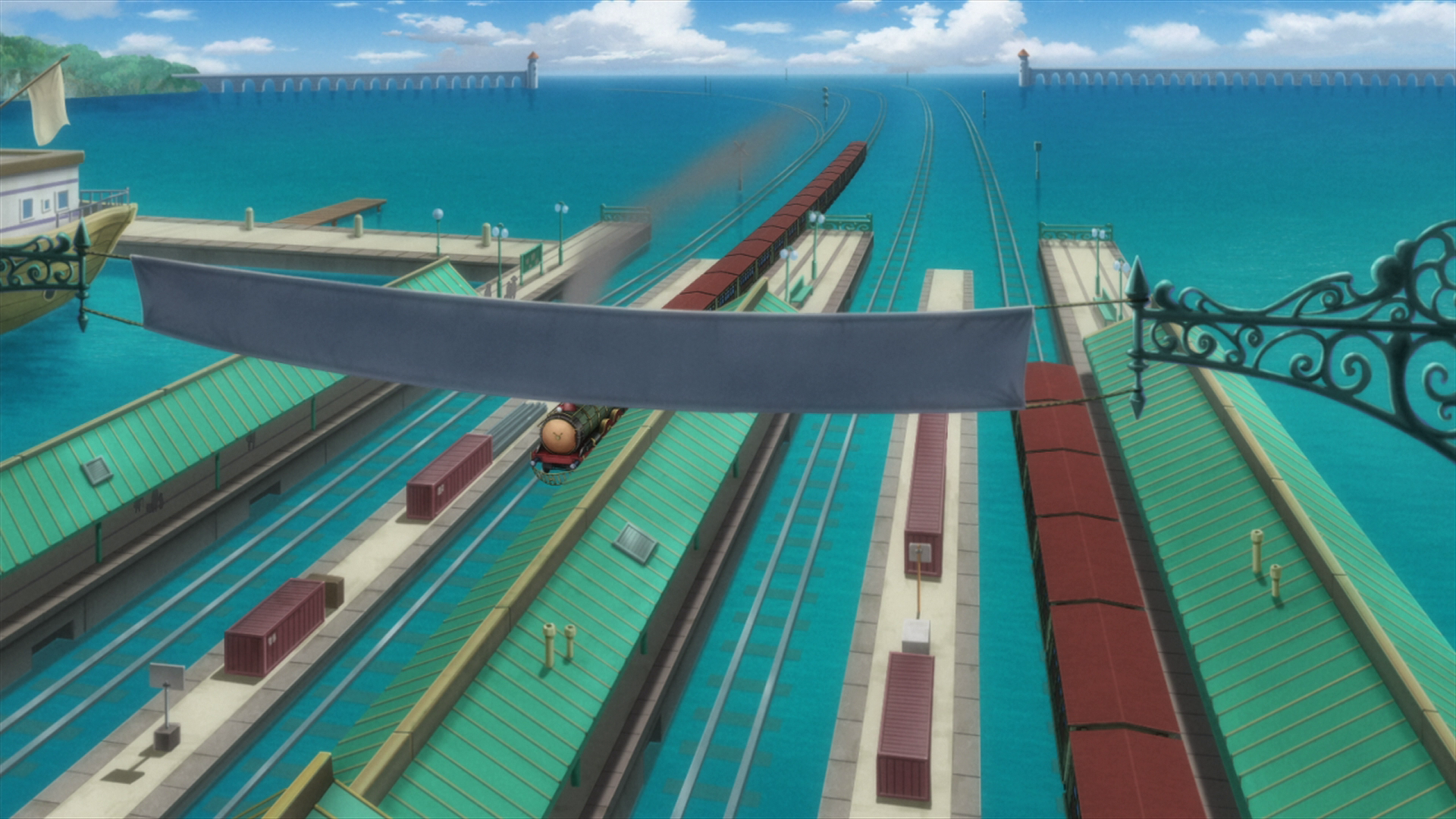 A Sea Train (海列車 Umi Ressha?) is a locomotive that traverses on the sea surface. In the past, there were only three in existence; two were built by legendary fishman shipwright from the city of Water 7, and another built by the Galley-La Company. At the cost of 500,000 Beli it can take someone to:


The Island of Dreams

Water 7

Karakuri Island

Jaya Island

Enies Lobby, from either of these islands.

But in a years time the Galley-La Company has been able to expend their stations and also the amount of Sea Train's they have. These due to what happened to Jaya Island. They had taken a large hit to their income because of the lose of that station. So, they have increased the number of stations they have now as well as Sea Trains. The World Government also helping out with the increase.
New locations that can be traveled to include


Baltigo


Tres Iron Lotus


Occulto

The price for these special places have been up'd to double the original amount, so 1,000,000. This due to not wanting to at least make more money in case the Island or Sea Train ends up out of commission. The Galley-La Company is also not liable for any injury such as: Death, Poisoning, Shanking, Dismemberment, or any other injuries that do you or your belongings harm.
To ride the Seatrain post in the Seatrain's sub forum as if you were doing a normal travel.
Influence section:
World government & Galley-La Company
Log Pose Point Requirement:
N/A