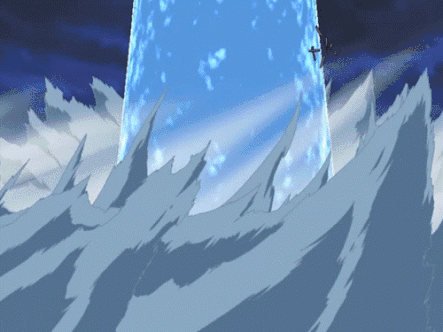 Task 1:

Task Name: The Upward Journey!: Fire Bird Arrival
Tier: 1
NPC or PC: NPC
Location: Skypiea/Open Sea
Crew, Team, or Personal: Personal
Description: On the open sea the crew encounters an upward stream which takes the Desert Star to Skypiea. Once there Bazel wakes up separated from his crew.
Enemy Details: N/A
Boss: N/A
The open sea was gorgeous and filled with opportunity.  Today the crew had found themselves at sea approaching the island of Vulcan where they had business to attend to. Bazel himself was on the upper deck of the ship, sleeping on one of the ledges as the party among his crew members raged on. Faust was down on the lower level where he was piloting the ship from. Besides him was Kash who was just relaxing down in her thoughts where she wondered how long before the crew hit Vulcan and she could effectively be given her stuff back from the fools Leparo gave it to. "How much longer do you think we'll be at Sea? " asked Kash to the piloting Faust. "Not much longer, I won't be surprised if we reach Vulcan by sunrise tomorrow. I suggest you just rest until then. God knows you could use it, I haven't seen you sleep since we left Water 7" Kash sighed before she pushed off the ground which pushed her seat back allowing her to put her legs up on one of the panels. "Whatever you say Nick" this caused the pilot to smirk as he looked at Kash and noticed she had started to prepare herself for exactly what he told her. Then a beeping on the radar began to start which alarmed Nick "hmm" as he noticed their was a whirlpool forming up above. Nick jumped from his seat which caused Kash to open her left eye to see what the noise was about.
The boat would begin to shake as everyone on the deck took it as the seas answering back. Bazel on the other hand had woken up from his nap as he felt something was wrong. At this moment Faust came to the upper deck where he bust through the lower level doors. "Baz!" he would scream which caused the Fire Bird to turn to Faust instantly "Did you feel that Nick?" asked Bazel urgently "Yea, a whirlpool is forming above." Bazel would spring into action as the music had feinted away and his crew members had started to mumble among themselves as to what was going on. Bazel wasn't sure what to expect but he never heard of these kind of occurrences which alarmed him. "What's your play Baz? What do we do? We need to think fast" said Faust who was very alert and ready to do whatever his captain told him.
Word Count: 410