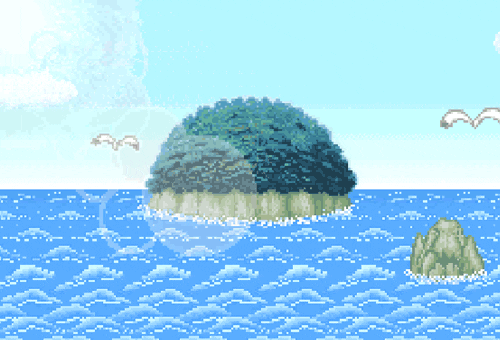 "It's disgusting" Murcíelago walked down the narrow hallway of one of the many buildings of the Marineford naval base. Along with the echo of his boots in the hallway, the light tap of Knox' sandals accompanied them. "I agree, but that's just how the world is. What you're doing is just going to keep the cycle flowing. It's like reincarnation in a sense." Knox always had some spiritual banter to offer to the dialogue and while Murcíelago wasn't one to shut her down often, today he hadn't time for her hysterics. "Please lets not get technical with where souls go after death right now." The world as of late had been scarred with chaos due to the actions of childish beings who called themselves Pirates and Revolutionaries and as a newly appointed Vice Admiral, Murcíelago had a large load to shoulder to prove he was worth his salt.

Knox gave a shrug and head shake at the Vice Admiral's dismissive attitude and figured she wouldn't press any further on the matter. This was because it was very true with how the world was in turmoil. Not only was the Vice Admiral just given the reigns on the whole Tres Iron Lotus ordeal, but there was also the problem with the Celestial Dragons that he had to deal with in his "spare" time. "So who did you request to attend this meeting?" Murcíelago appreciated that Knox was back on track with the matter at hand, but had some people on his roster that disheartened him. "Various people from many backgrounds. Notably Admiral Angelo and sadly one of the Seven Warlords." At this Knox rose a brow and gave a look of slight astonishment to Murcíelago. "That's very unlike you to welcome a sinner into your ranks." He sighed at her words, but kept his stern expression as his hawk like eyes remained trained forward to the end of the corridor.

"He's in the same boat I am apparently. The World Government doesn't completely trust him yet, so he's been involuntarily added to my roster to prove that he actually deserves a seat as one of the Seven." Knox nodded softly, a smirk on her face as she knew how annoyed the Vice Admiral was with working alongside anyone even remotely "tainted". "I think it'll be good for you to expose yourself to people from the other side of the tracks." Murcíelago said nothing to Knox as he wasn't interested in talking about such things. Additionally the door to the meeting room was drawing near and the Vice Admiral's mind was on this exchange that was about to take place between him and others that would potentially be on his roster for the campaign.

Reaching her arm out, Knox opened the door for the Vice Admiral who was dressed in his usual garbs. His white admiral coat draped over his shoulders caught up to his fram and stopped sailing behind him as he paused after taking a few steps into the room. His audience would be in front of him, in a perfect world they'd already be seated at the long table that was elongated stretching out straight ahead of him for multiple meters. This would allow for all of those who were significant to sit at the table and have a no seats empty for any plus ones that might have been tagging along with the guest. Though he wouldn't be the highest ranking Marine in attendance if Admiral Angelo had blessed the conference with her chilling presence, Murcíelago's seat was at the head of the table and the seat that was closest to him. Knox would step forward beside him, also taking a moment to glance over the faces that had come to attend the meeting and taking note of who was here. Only Navy officials who held ranks, their right hands, of course the shameful Nico Moretti, and his possible plus one would have been permitted into the room. It was worth noting only those with invitations were permitted to sit at the table though, for these were people of importance and who Murcíelago would truly be speaking to. Behind the Vice Admiral on both sides of the door he had entered were Marine Lieutenants under his command. They were both at least a meter from the doorway on each of their respective sides so they weren't in the way, but it was worth noting one held Murcíelago's halberd securely in his hands and the other held his sword. The Vice Admiral's well known gauntlets were on his hands as they always were.

Before taking another step forward, the Vice Admiral would give a nod of approval giving the lower ranking Marines in attendance permission to drop their salutes. This also signaled Knox to take her seat which was beside Murcíelago's own, but on the longer side of the rectangle table as opposed to the shorter side where Murcíelago's chair was. Adjacent to Knox would be Murcíelago's navigator, Nico Porter. He was another well trusted member of the Vice Admiral's unit.

Grabbing the chair by the top of the back rest, the Vice Admiral pulled his chair out and took a seat, but didn't bother scooting in to the table. He much preferred the space between him and the surface in case he needed to react to any of the wretched pirates in attendance or anyone for that matter. That said he was on high alert as he almost always was. Despite not scooting in the table was still within reach though, as he may need to grab the documents on the table that were in front of him in case he needed to access to information in them to clarify anything he may need to.

"First I'd like to thank you all for attending this conference whether you decide to act in the campaign or not." His voice would be loud and clear allowing all those in the modest, yet realistic, sized room to hear him without him actually shouting. Though he didn't scoot in to the table, he sat comfortably in his seat and used his hands in an effective manner while he spoke. "Second, with the exception of one party in attendance, said party being aware of their circumstances-" Only an idiot wouldn't know this was addressed to the Shichibukai, but worded in such a way because it was protocol. "-opting to not partake in this campaign will not have long lasting effects on your advancement in the naval ranks." He'd take a small moment to let the words sink before continuing on. He already had eyed down a few Rear Admirals he knew wouldn't be contributing to the effort when they knew what it was. They were frail and spineless little things that Murcíelago despised. However had to remind himself that even God designed them with a purpose. Even if that purpose was just to make those with real grit that much more admirable. "If no one has any questions pertaining to the conference thus far, I'd like to get on to the actual content of the campaign." Knox smiled softly while the Vice Admiral spoke and her eyes scrolled about the room looking at the guest. Nico Porter, the navigator would have been probably ogling at the craftsmanship and artistry put into the meeting room.

Other than Murcíelago's unit and perhaps the Admiral, no one would have any idea what they were in for. It was heavy stuff and a deadly campaign, but those who left with their tails between their legs in the conference room instead of at least on the battlefield itself would be branded cowards in the Vice Admiral's eyes.