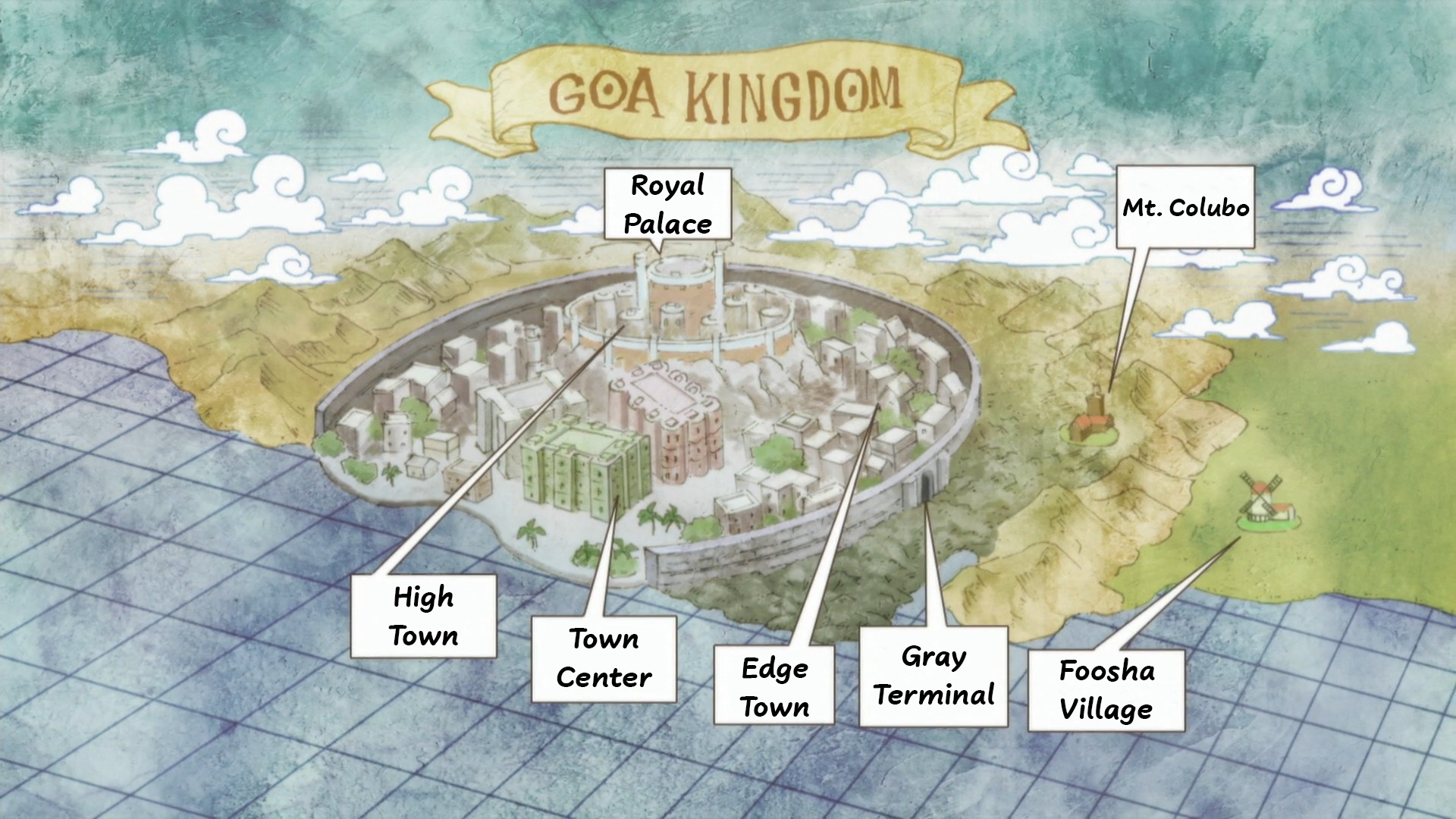 Dawn Island is an island located in the East Blue and where the Goa Kingdom is situated.

The island contains a low mountain, at least one village, and a huge junkyard with a forest at its edge. It is mostly rural farmland. Goa Kingdom stretches across the entire island. Foosha Village is the only village on the island but Goa Kingdom, yet they pay taxes towards the nobles of Goa Kingdom.

Foosha Village is sleepy rural village with windmills on the outskirts of the main Goa Kingdom.

Mt. Colubo is a heavily-forested low-hanging mountain that rests behind Foosha Village. This is the most dangerous place on the island, because of the giant-sized wildlife and the mountain bandits that reside here.

Gray Terminal is huge junkyard that is full of disease and crime, it smells due to the burning from the sun. It lays at the edge of Mt. Colubo, and is located next to the walls of Goa Kingdom. Filled with unwanted goods and people ejected from the city of Goa, it is a lawless community without proper medical care, leaving many ravaged by disease.

Influence:
Independent
Species:
-
Log Pose Point Requirement:
-
Housing:
T5
Army:
T3
Weaponry:
T3
Population:
T4
Technology:
T1
Miscellaneous:
-