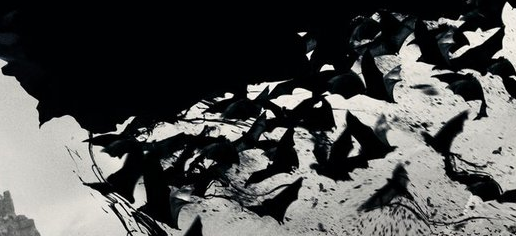 EDWARD TEACH
HIGH SEAS NAVY
Around the fire camp, late at night, the marine ensigns were socializing with each other. A part of socializing in a loud- testosterone stuffed crew was bragging. 'I beat a boar the size of king kong!', 'I killed a revolutionary captain with a spoon!'. Cretins; that's what they were acting like. Spook remained silent throughout this, his mind being on consuming alcohol and other shish -kebab like foods.

This wasn't so bad, he thought. He began forming a band with his crew, even though his social skills were lackluster to say the least.

The loud roar of navy ensigns cheering caught Spooks attention. A navy ensign showed his arm, completely covered in this purple substance. 'Harder than diamond!' He said.

Spook sat down. 'Where did you learn that, friend?' He asked with great curiosity. Spooks black armor covered the majority of his body. His spear strapped to his back but still was placed in a way that he could grasp it in a flick of his hand. The tip of the spear pointed away, at the ground - thankfully. He seemed immersed at the powers of this ensign. Knowing well that this was something the ensign couldn't teach him - perhaps this ensign was taught? Maybe by someone on this crew ...

'It's called Haki. -- Busoushoku haki, to be exact'

He told Spook.

'Was it difficult to learn? Yes, most certainly. You know, if you're being nice about it-- you can ask her to teach you this ability as well.'

The ensign pointed at the figure standing a few meters behind Spook, nearly casting a shadow over him as she approached ...