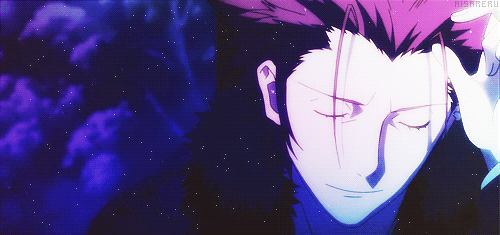 Task:

Task Name: When Destinies Collide
Tier: 2
NPC or PC: PC
Location: Vulcan
Crew, Team, or Personal:
Description: Finally the bar is loose, Trisha begins her escape, though it is stupid for her to think that she is able to get out of this prison alone, especially when it is filled with such dangers. It would seem though she would run in to the mythical crew. Now they will come across some of Leparo's crew and of course battle their way out.
Enemy Details: 20 tier 1's and 10 tier 2s. 1 tier 3.
Boss: -

The violent duo made their way towards the tunnel that they had exposed with all of their previous violence and the only thought running through their mind was if this was indeed the doings of Leparo and his crew or if the rumor wasn't real. "Oi, Baz" said Gideon who was slightly to the left and 3 feet back of his captain Bazel. The red haired captain would continue to walk forward "Hmm?" he'd inquire to his first mate. "So, this Leparo guy.. I heard of him he was a big deal. Did you really take him out?" Bazel would chuckle for a second before turning his head slightly towards Gideon. "Eh, if I really took him out we wouldn't be here checking out the underneath of a volcano now would we?" joked Bazel as the duo continued to walk down the tunnel. Gideon continued to look at his captain and think about everything that happened with the duo on Alabasta and began to wonder just how strong his captain really was. He never doubted the man was skilled but he just assumed Bazel's powers were scratching the surface in terms of what he actually saw.
"This guy... This guy is my captain"
Meanwhile...
There was Trisha in her cell and wondering just how she was going to get out of this bad situation. She continued to to check for guards and to her delight she saw none. Continuing her assault on the bars she finally got a break when the bars began to bend just enough for her small fram to fit through. She would realize no one was coming this way for a second second and took it as her chance to escape. Sliding through the two bars Trisha would stand outside of her cell looking back and forth "Well, here's the hard part" she would say looking for an exit. These tunnels were a maze and she never expected to make it this far. She would begin to move south towards one of the tunnels and would hear a voice
"Hey you! get back here"
It was then Trisha squeaked in fear before taking off running. An alarm went off alerting of her escape causing her to run for her life.
Back with Bazel and Gideon they continued to move forward until they heard the alarm. Bazel would stop moving as Gideon turned and started running. He would look back to see how far behind his captain was and noticed the man continued his same pace walking forward Gideon would begin to yell "WHAT THE HELL BAZ WE GOTTA GO" The red head continued to move forward "Nah, pretty sure they blocked that way off anyway" this caused Gideon to nearly melt in his skin at how stubborn and dense his captain was. "I swear you have a death wish or something Baz" continuing forward Bazel smirked and held his arms up "Sometimes Giddy, Sometimes!" The duo was now about to get themselves into more trouble than they really knew.