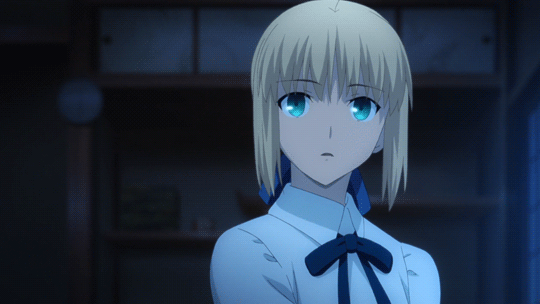 Task:

Cerulean Faith wrote:

Task Name:

Slaver Circle

Tier:

4

NPC or PC:

PC

Location:

Water 7

Crew, Team, or Personal:

Team

Description:

Rumour has it that many are going mission in strange locations in Water 7. It is believed to be the work of the mysterious Star gang who are notorious in trading. It would seem that right now, their main targets are those whom have Giant heritage. Your jobs are to infilitrate the slavers ring and shut them down. Be careful as the Star gang are incredibly powerful and have been wanted for some time.

Enemy Details:

100 fodder enemies who control guns and shit in the guy.

Boss:

Yes

Kyo:

Spoiler:

Boss Name:

Kyo

Tier:

1

Description:

Kyo is a rather large guy who has a long mane of orange hair. He's not much of a fighter on his own armed generally wit ha 6 shot pistol in each hand. His real use comes from the fact that he ate a unique devil fruit that turns his body in to a fortress which the slave traders use to move around in.

Devil Fruit:

Fortress fruit

Haki:

N/A

Equipment: Strength:

(1-7)

Durability:

(2-7)

Speed:

(1-7)

Perception:

(1-7)

Cecelia:

Spoiler:

Boss Name:

Cecelia

Tier:

Tier 2

Description:

Cecelia is a tall slender woman who has little to no physical strength, her wicked tongue is where her heart lies and her swamp swamp fruit makes up for her lack of physical strength

Devil Fruit:

Swamp Swamp

Haki:

N/A

Equipment:

-

Strength:

(1-7)

Durability:

(1-7)

Speed:

(3-7)

Perception:

(2-7)

Rave:

Spoiler:

Boss Name:

Rave

Tier:

3

Description:

Rave has eaten the neko neko no mi model black cat and has superior agility and cat like reflexes. He is not to be trifled with and is known for his sword style.

Devil Fruit:

(If they have one what is it.)

Haki:

Ken


Equipment: Steel katana
Strength: (3-7)
Durability: (1-7)
Speed: (2-7)
Perception: (2-7)

Yoshika:

Spoiler:

Boss Name:

Yoshika

Tier:

5

Description:

Yoshika is the most dangerous of all and his power over his fruit is unparralleled, he also seems to have powerful haki capabilities. He also carries a gun around

Devil Fruit:

Pamu Pamu No Mi

Haki:

Buso and Ken [S]

Equipment: Strength:

(5-7)

Durability:

(3-7)

Speed:

(5-7)

Perception:

(4-7)
Standing upon the dock. The Rear Admiral with the armour like dress, a single sword drawn, the point piercing the would gently. Two hands upon the rounded hilt. Sapphire eyes looked out towards the open ocean. She was simply staring, awaiting the marine whom was to be sent to her. During the weeks she had been in Water Seven, she had been on the case of a string of missing people. Normally this would simply be the issue of the officers native to this land, though the motive and way of these kidnappings were similair to the known slave traders who went by the name of the Star Gang.
These kidnappers were infamous in kidnapping and selling without leaving much trace, a single star sign and an item of the kidnapped was generally left behind to signify whom had done it. Though recently they had only been kidnapping certain people, those with giant blood within them humans of larger quality, how they were transporting and capturing these giants was completely unknown. Vanishing without a trace. The members faces were also a mystery. So how would they go around capturing them?
Well that is where Faith comes in, she herself, her face is well too known to be able to come up with a simple swap plan or leading someone to them bound. No she had to me smarter. She had requested a marine to join her but the requirements were specefic. These specefic requirements were that the marine needed to be fresh faced, not having a name for themselves, the second was that the marine
must
be of giant nature. They needed obvious giant traits that would then cause the gang to go after them. It also meant they needed to reluinqish their weapons. They couldn't be armed. They needed civilan clothing.
Cerulean had a map, a map of the known kidnapping places and these would be the places they would search, they would hopefully come up against them and manage to take down the gang themselves. This was why Cerulean was here. She was proficent in her use of Observation Haki and had a rather large range. This was how she was going to keep an eye on her charge. By detecting her charges haki and keeping a track on it a few hundred feet behind meant she could do everything from the rooftops making sure her charge was completely safe. All she had to do was await. With her her jet dial, her light dial. Her unique double swords Gem and Mini and her rather unused gun with their seastone bullets and the two seastone cuffs that hung from her waist. "This shall be the end" she said to the wind.