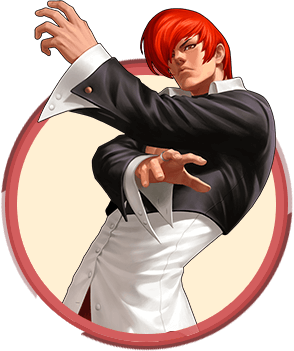 Inside the main fortress of the island located in Mock town a man tapped his fingers impatiently. A red haired individual who had been waiting for something like this to happen. Jaya had become a safe haven for criminals. Ever since he claimed this island as his domain he has allowed several individuals refuge from the Marines. The Marines had not been bold enough to attack this island until now. The camera panned to in front of the man we are speaking about. Vega Stigan, a New World Titan worth a fortune to the Marines dead or alive. He had been dwelling here for the past couple of years, uncontested due to the danger that follows his name. Those who have stood against him have not lived to tell the tale. He sat in his throne in the main room of his fortress as people scurried around frantically. He knew this day would come, but the Marines did not know what they were in for. Vega knew of the coming attack due to a few things. Oscar D. Wallace, cousin to the captured ex-pirate King had come seeking help. One would be stupid to think the Marines aren't tracking him. Also Vega has eyes within the marines, those who were persuaded through money or fear. Vega had many ways of getting what he wanted from people.
Sitting in his chair he had already begun preparations for this attack and he had options to work with. This whole thing could get messy very fast but there was only one objective. Force their way through the marines and head to the fortress known as impel down. Why would Vega do such a thing? Well that is easy, break out one of the strongest pirates in history and have him be indebted to you for a life time. That could be something very very useful in the long run. The main thing is there were ten ships called in and they were going to attempt a pincer attack. Which is very smart in the grand scheme of things due to how the island was shaped. No doubt they would split their forces to cut out any form of escape which was fine to him. The Marines had no idea what was in store for them. Plans were set forth in motion on both sides of the island. Four ships were active for this plan to take affect. However three ships were decoys. and one would be the true escape vessel. Vega finally stood up from his chair and held a hand out. "Speaker if you will Jeeves."
A butler appeared from the left with a plate of den den mushis. Each one was a different color that went  to a different area. They were all linked together by one big den den mushi that acted as the main speaker. He pushed the button on the front of the den den mushi causing it to become active. It was a video phone that made all of the speakers and screens come active in the respective destinations.
[Meanwhile on Mock Town, South Grave, Ship dock East, Ship Dock West, Heliport, and Underwater Hangar]
Speakers snapped to life, and various projection screens became active. This way everyone could see and hear Vega all at once. It was as if the world went completely silent. Everyone on Jaya was listening in at that very moment. He did not say anything at first. Only licked his lips and flicked his hair back for a moment. He then proceeded to clear his throat before speaking softly. "Hello delinquents, criminals, murderers, pirates and civilians of Jaya Island. This is your commander in chief Vega Stigan. As you may have heard the rumors are true, we are going to be under siege very, very soon. You all know your roles and what we must do. Our friend here Oscar needs a lift to go get his cousin and I have volunteered all able bodies. Willing....[chuckle] and unwilling to aid us in escaping. I have no intentions of dying here but some of you will. That is okay though, I may not remember you personally but know your deaths will not be in vain. You will wait till I give the command to go wild, we can't spoil the surprise I have in store for the marines now can we? Isn't that right Sinron?"
The screen would flip to a large black silhouette in the underwater hangar located on the west side of the island. Everyone who was watching would be able to tell what was going on. Just a mechanical voice over the speakers.  "Aye as long as I have breath in my body I shall not fail you my lord."
Then the screen would flip back to Vega, "I fucking love that man. Jesus christ you guys don't even know. Anyways,we got a few hours before they get there. I myself need to get ready for this party. Oscar doesn't have much to say as this is my show and I will run things how I please. I hope you guys have means of getting out of here. I am sure what ships don't get destroyed will try to wipe this island clean. Good luck to all of you, Vega out."
With those final words the transmission would end and Vega would move towards the exit of his throne room with his hands in pocket. The men in the room packing up things would be hustling behind him. He would travel towards the direction of the elevator that led to the underwater Hangar. The underwater hanger was located on the west but there was a underwater tramway built so he can have free access back and forth.
Notes for pirates in thread:

choose a area to mount your defense. Try not to get caught up in the torrent of destruction. Post here for check in.

48hrs to join topic