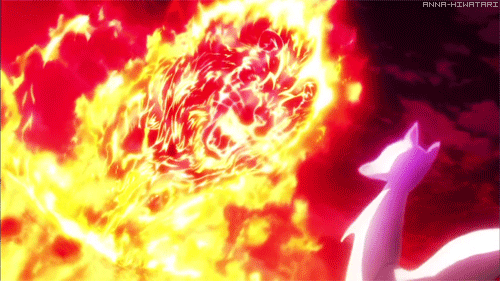 Task:

Task Name: Simpler Times
Tier: 1
NPC or PC: NPC
Location: Alabasta. Impel Down
Crew, Team, or Personal: Personal
Description: Bazel being in a catatonic state starts to go back to simpler times in his life before he was the man he was today and his life was drastically different.
Enemy Details: N/A
Boss: No

"Oi Bazzy Baz!" said a voice repeatedly towards the unconscious body of the fire bird. They'd begin to poke his cheek on the left side as a means to wake him up. "Bazzyyyyy" the voice would say once more causing the groggy fire bird to arise from it's slumber. "Ugh, where am I?" said Bazel as he looked around. What he'd see had stunned him, Bazel was shocked and appalled at what he was seeing. It was his childhood home that he and his brother Love had grown up with. "Yea I know it looks familiar right? Last time you were here was after you fought that gold guy. You need to stop fighting strong people!" joked the voice. The person talking was sitting behind Bazel, who was it? Turning around Bazel's eyes popped before returning to normal once again. He was in his mind, it was the fire bird telling Bazel to gather himself once more. In his mind he was always with his best friend, his younger brother Love. "Good to see you Love." said Bazel as he pushed off the ground and realized he wasn't hurt here. "hmm." said Bazel who started walking around. "Yea I know, you're perfectly whole here. Fun, for what's going to happen anyway." Love smirked at his older brother before breaking out in laughter. "You don't know? You're far off from what you were when you beat Wayland. You almost died in your last encounter, it'll be awhile before you wake up." said Love who would walk over to his brother who was leaning on a counter adjacent to him. It was then the same spirit from before began to spiral around Bazel. It was this purple fox creature that always came around in Bazel's dreams. It was here now.
"So, what exactly happened to me Love?" asked Bazel who couldn't recall much. It was then the younger brother walked over to the fridge where a picture of the Wiggins brothers rested. "Well.. Let's see..." said Love as he tapped the picture of the two. "You got hit, hard it was a punch but it wasn't normal.. Nothing you could just take and be okay.. It did something to you Bazzy, I don't know if the fire bird could even heal you brother." said Love as Bazel stared to get concerned from the words his brother spoke. His head got low and he started to fight back tears, "I see." said Bazel who clinched his fist. "But all isn't lost! if it wasn't for the fire bird you would have been dead today. It started healing you almost as fast as you were hit." Bazel started placing his hand on his right side where he was hit, he somehow felt the connection to the injury he had suffered in the real world. "Though, while you're here brother.. there are some memories that trouble you. That's what I'm here for!" spoke Love who seemed too optimistic about all of this. Bazel snapped back to reality when his brother spoke "What are you talking about Love?" it was then the fox that was swirling around Bazel would zip off down towards the hallway near the rooms of Bazel and Love, their childhood rooms never scared Bazel so much until now. "Okay brother, you have two different points in time you haven't accepted yet. You get to chose which point you get closure with first but I'm not allowed to tell you what is through each door." said Love who stood on the wall near the hallway.
"Tell me Love, be honest with me.. Is this about Ren?" said a stern faced Bazel it was then and only then that for once the face of Love looked serious. "Yea Baz, one of them is about Ren. Whether you accept it or not, you're going to deal with that today. You can't fight your wounds if your mind is having a different battle brother." Baz would push off of the counter he rested against. "I guess you're right. Even though I hate to admit it I do need to deal with what happened. Just know brother, I'll need you when I come back." spoke Bazel which garnered a head nod from his younger brother Love. As Bazel approached the hallway the spirit loomed between the doors. Bazel assumed the spirit would be Bazel's guide through his experiences at this point in time. Doing his handshake with Love Bazel would smile and then proceed down the hallway and looked to his right seeing a door which featured the drawing he carved on it when he was roughly five years old and then he saw the door on the left which featured a painted hand which was what Love's door had on it in their youth. Bazel would decide to march through the door that belonged to Love.
WC: 810